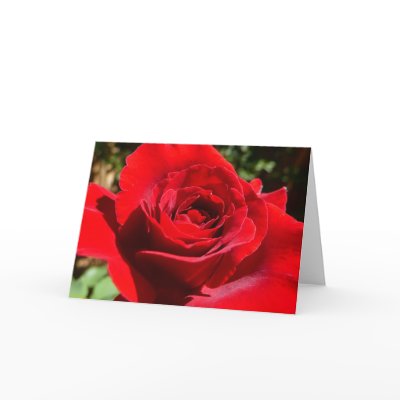 on a right, sunny day.
Silentwave
Jul 29, 11:16 PM
Oh I hope for these to be false, I hate cell phones and I don't want to hate an apple product. But if they did make a phone it would require the following features.

-At least 5 megapixel camera, I'd love to minimize the amount of things in my pocket by combing my camera and my cell phone ( i hate the beast but my mother makes me carry it) but there isint a camera phone good enough to actually use to take a picture other than an imac G5 in an elevator.



As a photo geek I would have to disagree with you here. I don't believe myself that the lens quality for something so small would be good enough, and I especially don't believe that the sensors @ 5mp that small would be up to it. You'd have ridiculous amounts of noise in almost any photo, and optical aberrations would be easily picked up. Pixel density would be incredible. They have trouble getting good performance out of 6mp sensors that are several times as large as the one that would be here, and lenses on those same point and shoot digital cameras often will show massive amounts of chromatic aberrations particularly around strong light sources and highlight-shadow transitions even with lenses that are many many times larger.

You would also probably not have a real zoom.

This is all speculation on my part, but based on the price points of the best point and shoots, to get decent performance out of a cell camera that small and with that much resolution, you'd have to pay a huge price tag.
---
the right sunny day).
iOS uses services from a company called Skyhook to help with location tracking. they use GPS and wifi access points to pinpoint locations faster than GPS.

Apple stopped using Skyhook a while back, I think around v3.2 or something. Let me check. Yes, that was when Apple changed (http://techcrunch.com/2010/07/29/apple-location/) to using their own WiFi and cell databases.

Agreed. Google's darling Android doesn't just track cell towers. They've found it recording wi-fi networks near the user as well and transmitting that data... like every couple of minutes.

See above. Apple does something very similar. Whenever an app requests a location using GPS, the phone also scans for nearby cell towers and WiFi hotspots. That info is sent up to Apple to build their database.

Why does Google need to know this?

Same reason as Apple. While on this topic, let's hit the wayback machine:

Before the iPhone came out, Google was secretly collecting cell location info via any phone with GPS and Google Maps. Mostly Windows Mobile phones, I would think.

Good thing, too, because the iPhone debuted without GPS and was pretty much useless in that respect. Then Google unveiled a version of Google Maps using their cell location database, and suddenly the iPhone and other phones without GPS reception were useful after all.

Yet I use Google every day, but I at least know they're watching me.

Yet you didn't know Apple was. Ignorance is bliss.

Except that neither cares about watching YOU. They're watching for cells and hotspots. Sorry, they're more important :)

Ok, here's the information that's actually known about the consolidated.db file:
1) It records the locations of nearby wi-fi access points and cell towers.
2) When location services were originally added to the iPhone, the file had a different name and was stored in a different location. (It was moved as part of the multi-tasking updates.)
3) The purpose of the file has been explicitly spelled out by Apple *from the beginning*. It is used *by* location services to calculate your current position in order to be able to display your position faster than would be possible solely using GPS. (It's part of the Assisted GPS process.)
4) There is absolutely no evidence that the file's contents are ever transmitted to anyone. It exists on the iPhone, and in the backup(s) of said iPhone.

That's almost all correct (*). It's just a receive-only cache to speed up locating and use less battery and network resources.

(*) WiFi and cell are not part of A-GPS. The A in A-GPS on the iPhone is about receiving satellite information from an assistance server on the 'net.
---
Title: "A Bright Sunny Day"
Rodimus Prime
Mar 28, 11:22 AM
You're missing something here.... The iPhone actually gets updates over its lifespan rather than promises of updates followed up by the requirement to buy a new phone in order to install the latest version of an open Android operating system on a closed manufacturer's phone. All-to-frequent updates make buyers feel like they have been tricked, especially when they cannot upgrade their phone to do the same things the new phones are doing because the manufacturer prevents it.

Not to mention that most folks have 2 year contracts and don't like to pay the penalty to upgrade early. The notion that 15 months between upgrades (not 18 months -- if you are counting June 2010 to September 2011) is not bad at all -- especially to the masses who are not early adopters. The iPhone 4 is still holding its own against the competition and its better than it was when it released because of software upgrades. It still does many things better than phones that have released since (like take better photos). Heck, I am still using my iPhone 3GS and I still love it because it gets new features every few months and has even improved on performance.

Do I think a dual-core 1Gz iPhone with 1GB of RAM would stack up better statistically against the competition? Yes. Do I think that phone will do more things and be faster? Yes. Do I think 3 months will matter all that much in the long run? No. If it means some vast improvements are coming (including LTE) -- then I am willing to wait 3 months.

Might like to point out that part of the problem with Android updates is not the manufactures but the Carriers.
AT&T being by far the worse offenders. If AT&T had its way the iPhone would never get more than security updates. To upgrade your OS you would have to buy a new phone.
This is no were more apparent that looking no farther than the GalaxyS phones. AT&T GalaxyS phone (Captivate) still is waiting on its Android 2.2 update when over seas it is already getting its Android 2.3 updated. Clearly it is not the manufacture causing problems but the carrier.
I hope the manufactures start taking a cue from Apple and MS to say screw the carriers and start supply updates for their phones. No more blocking the updates from the carriers.


Apple is about the only company that can get away with the delay. Most others would be fried for it. iPhone is already starting to show its age and delaying it longer will only make it worse.
---
on a right sunny day.
Ah man. I wanted a cheap, robust, no-BS phone. I don't know what my next cellphone will be. I just don't feel like investing a lot into a cellphone. What I want to do is to just TALK!
---
on right sunny day.
That is going to be a long wait, so you better get ready!

I am. It's funny to me cause my current processor is only 700Mhz :p and my fsb is 200. :D and by then who knows it might have bluray.
---
is just a right sunny day
Wow. A platform that is available on all four major carriers and has dozens of phones, passed the iPhone (which *just* became available on its second carrier) in overall usage. So I guess Google should be patting themselves on the back for this historic achievement.

Except that each and every single person who has purchased an Android phone could have purchased an iPhone instead. The fact there is one Android phone or ten Android phones is irrelevant. Every one of those people could have chose to buy an iPhone. They didn't.
---
Light Bright Sunny Day
Now we need someone to test it on an iPod touch, I'd be thrilled to see it work on an iPod. On the other hand, at that price (car kit + app) you can get a very decent Tomtom dedicated GPS-navigator and use your iPod for something else...
---
to have a right sunny day
mrblack927
Apr 20, 08:27 AM
Believe it or not about 1/2 of iPhone 4 owners believe they have a 4g phone.

Source?
---
Bright sunny day (#2) in
I think new displays are a STRONG possibility. Digital Photos need NICE big displays :-D Just like video editing does. I think we will definately see new displays announced.
---
right sunny day
Multimedia
Aug 7, 06:24 PM
The G5 is almost as fast per clock cycle.
Apple COULD have released quad G5 3ghz instead, but they want us to use Intel.

The whole Intel project is beacuse of no G5 laptop.

Stupid IBM. I do not like X86, the play plattform.
But, I have changed all my PPC macs to Intel now.
Macbook pro, Macbook, macmini and today a Macpro.Congrats on making the shift. I will probably wait for 8 cores. But I am tempted because of the 6 Bays and the additional front ports. Maybe I'll get a refurb in the Fall. Still want a Core 2 MBP more I guess. Really want 8 cores. Might just hold out until Spring so Leopard is inside 8 cores. Love Leopard features. :)

Stupid IBM...
---
Bright Sunny Day
HecubusPro
Sep 15, 11:20 PM
I'd rather have a bigger battery and a Go 7700.

Here! Here! Though I'd be much happier to have the option to upgrade to the GeForce Go 7900 GTX. :D I just don't know how practical to the average user it would be in a MBP. For me, it would be very practical.
---
a right sunny day Date:
Seasought
Nov 22, 09:31 AM
Contracts and locked phones will keep the phone industry from growing and maturing in the same way computers did.

I think this is largely what keeps a bitter taste in my mouth regarding buying cell phones at all. I'm still using a crappy, standard-issue phone for my provider as 1.) the phones available to my provider are not to my taste or 2.) The ones I do like are ridiculously expensive.

Perhaps the root of the issue is that I simply don't talk on my cell that much any way. :D
---
right sunny day in spring
He's talking about parts of the UI that have been taken from iOS. This is the worst example so far: http://forums.macrumors.com/attachment.php?attachmentid=278968&d=1301532493

It's clearly a "form over function" fail as the words are hard to read in the buttons. At least on the iPad, they had the decency to provide some contrast by making the letters white. It's horrible looking!

Then again, it's a developer preview. But I realllly hope stuff like that doesn't stick around. It's like the translucent menu bar introduced in 10.5 which everyone complained about that didn't get fixed until 10.5.2.
No, if he was talking about UI parts then he wouldn't have started to complain literally one line under about certain features in Lion.
---
on a Beautiful Sunny Day
---
right sunny day. testing the wideness of the lens :D
This is not surprising and I'm sure Apple knew this day would come. Android is available on multiple handsets from multiple manufactures. Different price points, form factors, and even different looks with skins. The iPhone will continue to outsell any single Android phone and Apple will gain massive profits from it.
---
Super Bright Sunny Dayusing
Whatever is cheaper. Steam sales have coddled me.

If they are using the App Store for distribution then I'd assume a new feature of Lion is "Build a Recovery DVD". That means you can write your own install DVD to be used after a crash.One would hope.
---
enjoyed a right sunny day
Looks like I was quite wrong about being the only one remembering iTools.


Because Free always has better uptake as witnessed by the legions of people that let Google scrape their emails and other data to provide targeted ads. These people actually perceive this as being "Free" when in fact you're letting Google profit handsomely off your data.

Yep nuck, that has always bugged the hell outa me too.
---
Jan right, sunshiny day
vartanarsen
Apr 18, 03:36 PM
Wow. Any breakdowns of what patents Samsung are allegedly infringing on that our local patent experts can give some insight into?

probably the use of Capacative technologies over resistive (less desireable)
---
on a right sunny day.
puckhead193
Apr 21, 02:38 PM
FINALLY some Mac Pro updates!

agreed, hopefully an update with the new FCP X :confused:
---
I find it funny that the online apple store has the Quadcore G5 still listed at $3299. $800 dollars more than the default MacPro which has 1GB ram as opposed to the meger 512MB in the G5, Quad 2.66 vs Quad 2.5, a GeForce 7300 vs the Geforce 6600, not to mention the many other bad ass features like 4 HD bays etc

And it still doesn't run Adobe/Macromedia products. ;)
---
zombierunner
Mar 31, 05:51 AM
Mac OS X Pus*y ;)

Mac OS X Kitteh and the one after that Mac OS X Kitteh Galore
---
Like I said earlier... If they are released right away in the school year, the other students and staff would be in an uproar because they would say we should have seen this coming and blah blah blah, we should have waited until the start of the year.

Well you'll probably have to buy more in the fall anyways. I mean, have you ever seen public school textbooks?
---
I reckon Lion will be the last of cat names used for OS X.

They can't really call the next one Ocelot, for example.

Sabertooth.
---
mashinhead
Aug 11, 10:20 AM
They are already available, these are standard PC parts now remember.

http://www.microdirect.co.uk/ProductInfo.aspx?ProductID=14564&GroupID=1674

Well i know i can get the chip, but then don't i need a new motherboard too, and who/where would i get that put in?
---